Spirit of DAIL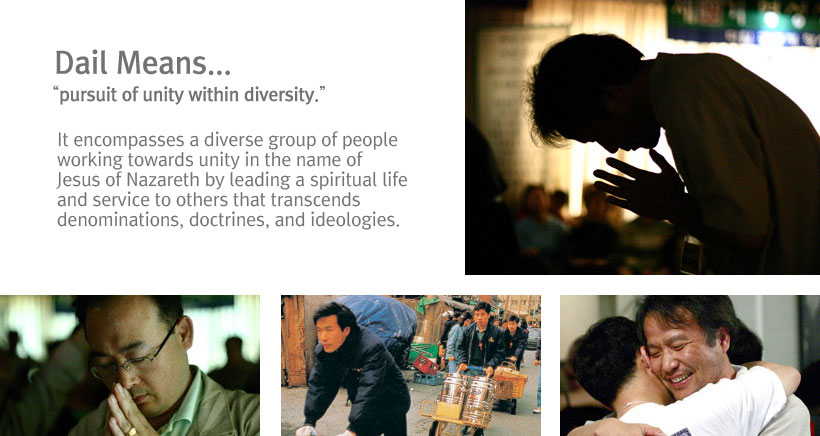 Spirit of DAIL Community
DAIL Community pursues harmony and unity through:

1. Spiritual life of Jesus of Nazareth,
2. Divine service through renewal of worship,
3. Communal life of working and praying,
4. Service life of sharing and serving.

Our goal is to realize and learn from the righteousness of God by living our lives as believers with mature faith and by serving our brothers and sisters in need, the same way Jesus did.
With this approach, we aim to build a community of koinonia, or communion by intimate participation.