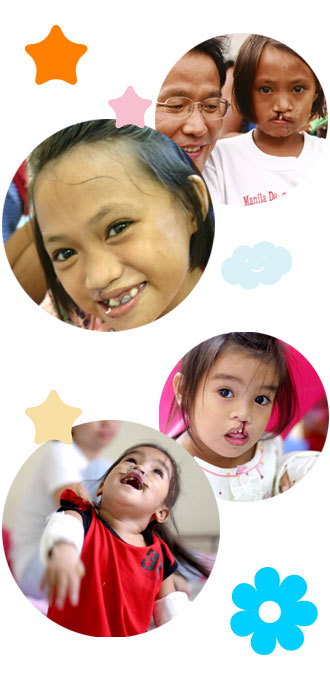 B.C.P. (Beautiful Change Project)

started in 2005, when Pastor Il Do Choi attended the grand opening of the Philippine DAIL Community.
During his trip, he visited Baseco, a poverty-stricken compound located inside Tondo, Manila. There, he met a ten-year-old girl named Irene.

When he first met her, she had no clothes and was digging through a pile of garbage.
She had big, bright eyes. She also had cheiloscisis (cleft lip).

This was not the first time Pastor Choi encountered a child with this deformity.
Pastor Choi has had experience in helping a boy named KanNueng get surgery for his cleft lip.
He had also heard from the director of the Philippine DAIL Community that many children in the area suffer with having a cleft lip or a cleft palate.

With this in mind, Pastor Choi launched the Beautiful Change Project in hopes to help children who not only have cleft lips, but also heart disease and spinal cord injuries.
The International DAIL Community has sent hundreds of children from Vietnam, Cambodia, Philippines, and from other regions to the DAIL Angel Hospital in Korea.

There, the children receive free treatments and surgeries that will improve their health and will bring beautiful changes in their lives.
Although many children have been helped, there are thousands who are still suffering. It is the goal of this project to bring to those children the beautiful changes that will brighten their smiles and their lives.