Mission Statement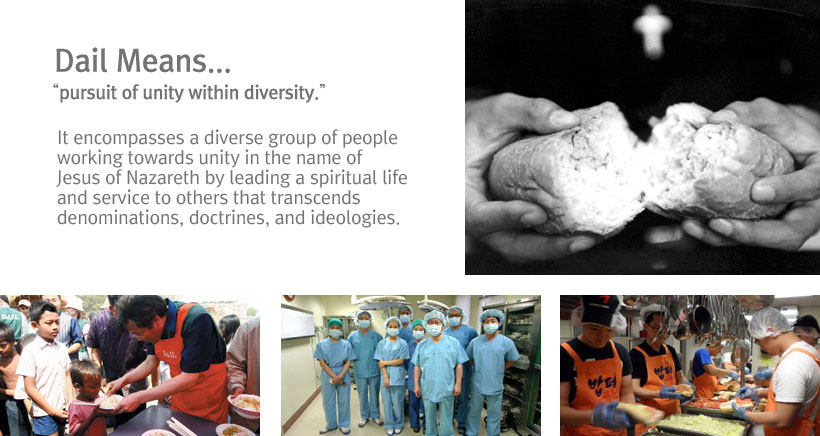 Goals and Guiding Principles
1. Sharing Our Daily Bread
Prepare meals whole-heartedly for the hungry regardless of race, gender, or age.

2. Healing and Recovery of Individuals
No one should be refused medical treatment because of lack of money.
Build a healthy community which allows healing of the individual; realize a world where one can live as a healthy member of the society and leave this world surrounded by loving and caring people.
Practice a culture of respecting human life and sharing with others.

3. Leader Service Training
Train and educate leaders to serve exceedingly to promote unity and world peace.
Practice the Living Life and spread the roots of Christianity through all corners of the earth.